We live in an era of immense digitization where a web design can make or break your business growth.
62% of companies experienced a rise in sales after designing a mobile-friendly website.
73% of companies are differentiating their brand with a unique web design.
38% of users won't return to your site if it takes a lot of time to load.
The above statistics highlight how a creative design can enhance user experience, augment business growth, and show positive SEO outcomes. But to achieve the desired results, you need a well-experienced and skilled design team. And finding the right web design agency looks like a daunting task.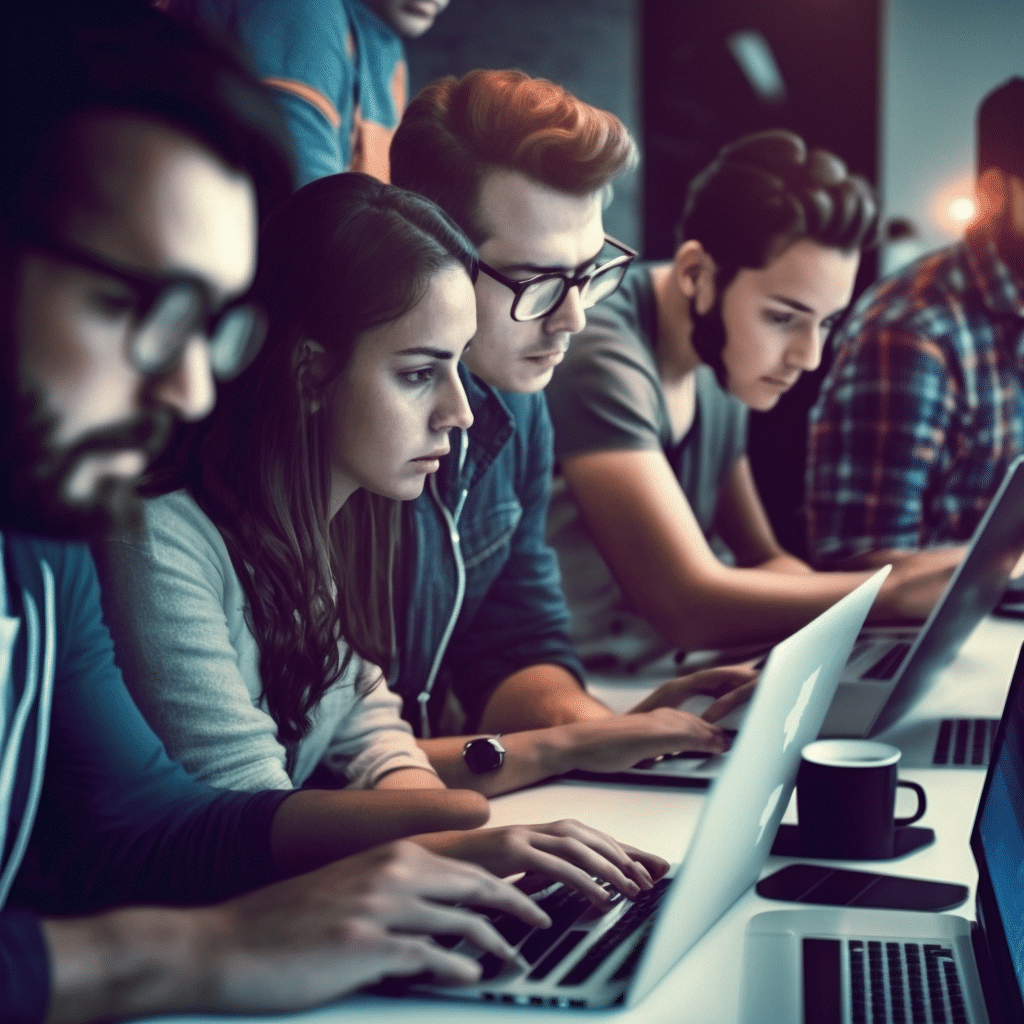 Setting up criteria and narrowing down your options take a lot of time. You can make this process quick by keeping the below points in mind:
Divide your Search Process into Two Parts
Thousands of web design companies are present today. Going through the details of each of them is not possible. You need to follow two basic steps to simplify this complex procedure. They include:
Creating a list of the top 5 web design companies
Analyzing each company present in the list
Let us discuss these steps:
How to Short List Top 5 Web Design Companies?
Generally, a quick Google search of the query "best five web design firms" will give you suitable answers for top-notch companies. However, they might not be the right fit for your business. Here is what you can do to improve relevancy:
Use the Right Keywords
If companies in the suggested list work with top-notch brands of the world and you own a small digital business, their service charges will not match your budget. To find suitable options, you can add location, business type, and eCommerce business model in your search query.
For instance, Kentucky's best web design companies for small B2C businesses can be a proper search.
Take Suggestions from Social Media
You must have connections in the industry in which you work. These people probably have similar design needs. Post a query on various social media channels to know the most reliable design companies.
Use Your Instincts
The search process will highlight multiple things about different companies. A short description present on Google's search page and comments on social media will also give you an idea about the companies that can fulfill your design needs. At this point, use your instincts and jot down the best five companies.
How To Review and Compare Options from your List?
After listing the companies, you need to compare them concerning the following points:
They Respect Your Ideas
When you contact them, are they ready to give ample time for discussing your project? If they are in a rush and want to finalize the order without proper communication, it shows non-professionalism.
Not just this, good companies also ask questions related to your business concepts before suggesting designs. They try to understand your perceptions in detail so the design can reflect your ideas.
Tunnel Vision Design is one of them. Our design team works hard to understand your business goals and make your thoughts come alive. Feel free to contact our team to discuss your ideas
They Always Provide Valuable Suggestions
Professional designer teams try to use their expertise and experience to hone your ideas. They consider your ideas and give you suggestions for improvement. It is the key difference between hiring a proficient and an average designer. An expert website designer will always come up with new ideas you have yet to think about.
They have an Impressive Portfolio
A web design company always shows its portfolio. Visit the website links present in it to see how the website looks after going live. Some companies share screenshots of previous work, which are not enough to evaluate their expertise.
Additionally, look at the industries in which they have experience. If your business industry is not among the former clients, refrain from making a deal with them. Not just this, experience in dealing with local or international brands will also impact your decision.
If they haven't worked for an international brand yet and you have plans to expand your business globally, the company may not cater to your needs.
They Appreciate Using a CMS
CMS is a Content Management System that stores all your website information in one place. Moreover, it allows you to upload or modify website content without coding knowledge. Today, CMS has become a mandatory tool for digital marketing. All experienced web designers have excellent knowledge of using the most popular CMS systems like Word Press, Magento, Drupal, etc.
When a company's design team is unaware of using the CMS system, they suggest a static website where only the developer can make the changes after editing the code. This can be a troublesome option. Make CMS expertise a mandatory point in your selection criteria.
They have Positive Reviews
Go through the testimonial section of their websites to know the consumer reviews. Satisfied former clients will give you the confidence to rely on the company. Besides this, check their Google seller rating, which is indicated by the stars in the Google ad. High ratings indicate better quality and professionalism. You can also check reviews on social media and business review sites. Tunnel Vision Design has received commendable feedback from its customers. Its review page on Clutch's website reveals how the company works hard to provide quality service.
Apart from consumers, employee reviews are also important. Visit the employee review sites like Glassdoor, Comparably, Jobcase, and many others to read about the experience of former employees with the company. Positive employee reviews indicate an excellent company culture, which shows commitment to quality.
They have Knowledge of the Latest Design Trends
A modern yet appealing design can enhance user experience and increase conversions. Discuss the trends of website design with an agency to evaluate their knowledge. Organic shapes, smart videos, customized illustrations, and material design are a few of them.
The design of the company's website will also help you evaluate its expertise on the latest trends. Notice responsiveness, typography, color palette, the use of high-quality images, and other key components of a good website design.
Refrain from relying on a website with low-quality images, high response time, bad typography, and poor color scheme.
They work tirelessly to protect your site from malicious attacks
A full-service web design agency should not just be created a site and leaving it to rot and become a vector for attacks by malicious hackers. They should be utilizing cloud security, firewalls, TLS/SSL certificates to encrypt your data in transit, frequent system & plugin updates, and using a top-ranked secure host for your site.
You can read more about these important topics in our article: 4 Methods We Use to Protect Your Site from Malicious Attacks.
At Tunnel Vision Design, we make sure to stay updated with the latest design trends. Our designers know the tactics of decreasing response time, choosing the right color combinations, and selecting high-resolution pictures.
Final Words
Finding the best designers may sound complicated, but your business can reach the next level once you contact a reliable website design agency. You just need to shortlist a few websites and go through each of them to pick the best firm. Their experience, portfolio, website outlook, and consumer reviews can be your judgmental tools.