Below are examples of websites that we have completed. 
The Gun Room was established in 2014 as a retail firearms and accessories business striving to offer a superior selection of products with fair prices and exceptional customer service! They are located in Nancy, KY just 20 minutes west of Somerset and are pleased to serve the Lake Cumberland region and beyond!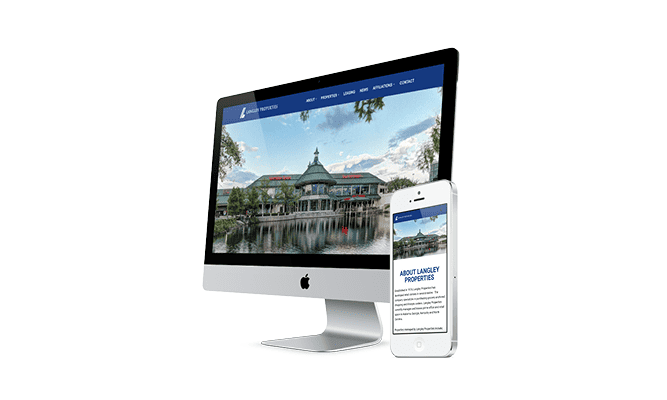 Established in 1974, Langley Properties has developed retail centers in several states. The company specializes in purchasing grocery anchored shopping and lifestyle centers. Langley Properties currently manages and leases prime office and retail space in Alabama, Georgia, Kentucky and North Carolina.
J-IV Contracting is in the heart of Central, Kentucky and was created upon a passion for all things building, with a distinct desire to provide a top tier service in the Custom Home Industry. With over 15 years experience in construction project management, we are equipped to create and complete all your building needs, within budget and on time.
Friesian Horse Association
of North America (FHANA)
FHANA is a membership organization that serves a specific community of horse breed owners. This site allowed them to host auction style products as well as normal ecommerce types of products as well. This is our first site that we developed that hosted both auctions and non-auction sales.
Momentum Courier's customized logistics solution will provide integrated solution for the entire supply chain. Whether it is a same day scheduled shipment or route, an expedited just in time delivery, or an emergency shipment to prevent a break in the supply chain Momentum Courier provides the logistical solution to give their partners a strategic advantage over their competitors.
Based in central Kentucky, Kendale Industries is proud to be a leading manufacturer of ball bearings. Producing a wide range of ball bearings for businesses across the nation, all of our products are fabricated by a team of experts, here in the United States.
Hoosier Select Online Horse Sales
Hoosier Select is our first auction site that has included both horses and horse equipment. There are a lot of reasons to see what they have listed on their site from week to week.
Boyle County Health Department
Boyle Co. Heath needed a MAJOR facelift. With a ton of content to sift through and reorganize this was a great exercise in user experience. We are happy to break into this industry.