Initial Consultation
This is the discovery phase where we learn about your business, its goals, target audience, and existing online presence. We'll learn what's working in your current strategy and areas where things could be improved.
Website Audit
We perform a comprehensive audit of your website to identify any issues affecting its performance in search engine rankings. This includes analyzing your site's structure, content, user experience, and technical aspects such as site speed and mobile-friendliness.
Competitor Analysis
We identify your main competitors and analyze their websites to understand what SEO strategies they're using. This helps us define a strategy that can effectively compete with or outperform them.
Keyword Research
We identify relevant keywords that your target audience is using to search for your product or service. This will help us optimize your website content and drive organic traffic.
On-Page SEO & Content Creation
We optimize your website content and meta tags based on our keyword research. This may involve creating new content, reworking existing content, and updating meta titles, descriptions, and headings.
Technical SEO
We work on technical aspects of your website such as improving site speed, ensuring mobile-friendliness, setting up structured data, and improving site architecture if necessary.
Off-Page SEO & Backlinks
We build high-quality backlinks to your website from relevant, authoritative sites. This can involve content marketing, social media promotion, influencer outreach, and more. This is also a good time to launch press releases which can help drive traffic and brand awareness.
Local SEO
If you're a local business, we'll optimize your Google My Business listing and work on other local SEO strategies to help you rank in local search results.
Monitoring & Reporting
We monitor your website's performance using tools like Google Analytics and Search Console. You'll receive regular reports on your website's traffic, keyword rankings, and other key metrics. We also deliver regular activity SEO reports so you'll know where everything is in the process. SEO is an on-going cycle, so while it isn't ever truly finished, each phase will have a defined end.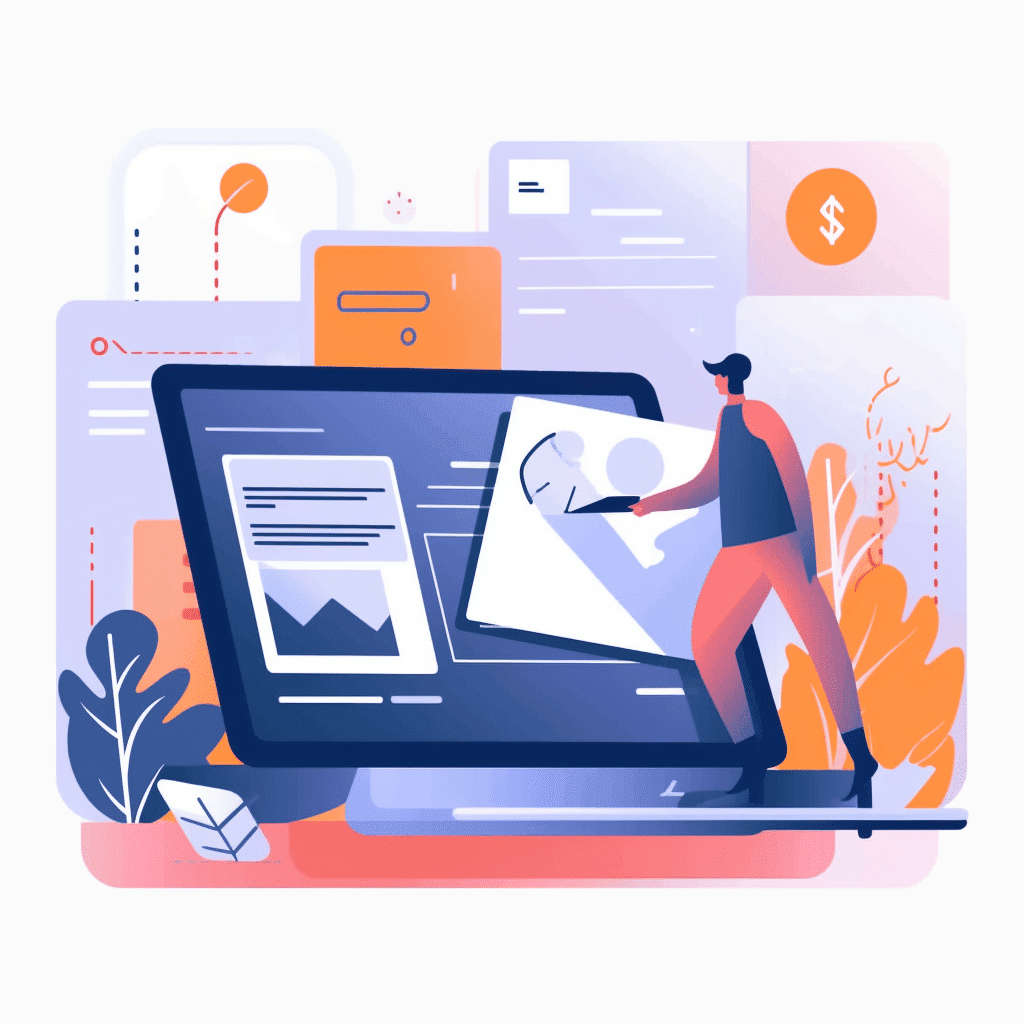 Ongoing Adjustment
SEO is not a one-time effort. As we gather data from our monitoring and reporting, we'll adjust our SEO strategies as needed to continue improving your rankings and driving more organic traffic to your website. For each cycle, we'll map out what worked best in the previous cycle and where things can be adjusted for the next cycle.